Billy Bailey - Delaware January 25, 1996.
<![if !vml]>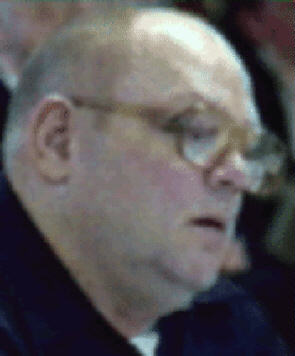 <![endif]>Billy Bailey became the third person to be hanged in America since the resumption of executions in 1977 (the other two were Charles Campbell and Westley Allan Dodd both in Washington state). Bailey was 49 years old, balding, wearing glasses and had been on death row for 16 years.
Background.
He was born the 19th of 23 children. His mother died shortly after his birth and his stepmother beat him and called him worthless according to records of social workers who found Bailey, at 12, "a seriously disturbed child who needs professional help."  It was argued, however, that Bailey got that help in institutions and from the foster family he turned to for support.
He was sentenced to death in 1980, at the age of 33, for the shooting of an elderly farming couple, Clara and Gilbert Lambertson.  He had robbed a liquor store and then hitched a ride from his foster sister's house and asked to be dropped at the Lambertson's farm. There, apparently intent on stealing their pickup truck, he shot them, arranged their bodies in chairs and fled on foot to nearby woods where he was captured by a state trooper.
Asked why he committed the murders, Bailey said: ''I don't really know. I just know that I feel bad about it. It hurts sometimes when I think about it. When I say hurt, I think about the Lambertsons and how much they hate me and I start to cry and sometimes I cry myself to sleep at night."  Members of the victims' family were not moved.  He said he did not remember the killings because he was drunk and high on Valium at the time.
Delaware had, along with many other states, moved to lethal injection in 1986. However, Bailey and two other men had been sentenced before the change in the law. All three were offered the choice of lethal injection and one, William Flamer, who was executed on January 30, 1996, opted for it. The third, James Riley was later removed from death row.
Bailey told the state Pardons Board at a clemency hearing "I feel the law sentenced me to hang and I should hang," "I don't want to, but that was the law."
Preparations.
Delaware had not carried out a hanging for 50 years so sought advice from corrections officials at Walla Walla prison in Washington State (the only other state that has actually carried out any hangings.)
The wooden gallows had been built in the grounds of the Delaware Correctional Centre at Smyrna in 1986, as Bailey's first execution date approached. It is an amazing structure complete with a roof and had required renovation and strengthening before Bailey could be executed on it. The platform housing the trap door is 15 feet from the ground and is accessed by 23 steps.
Delaware used an execution protocol written by Fred Leuchter. This specifies the use of 30 feet of 3/4 inch diameter Manila hemp rope, boiled to take out stretch and any tendency to coil. The area of the rope sliding inside the knot was lubricated with melted paraffin was to allow it to slide freely. A black hood is specified by the protocol, as is a sandbag to test the trap door and a "collapse board" to which a prisoner can be strapped if necessary.
Bailey was moved from his prison cell to a caravan close to the gallows in preparation for the execution where he spent his last 24 hours sleeping, eating, watching television, talking with staff and meeting with his sister Betty Odom, 53, the prison chaplain, and his attorney.
For his last meal he had requested a well-done steak, a baked potato with sour cream and butter, buttered rolls, peas and vanilla ice cream.
The hanging.
A few minutes before Bailey was led into the yard which was surrounded by prison guards with dogs.
His glasses had been removed. He was wearing a prison-issue blue denim coat draped over his shoulders, the top two buttons fastened to keep it from blowing off in the wind. His arms were fastened at his sides.
As is customary, a direct telephone line to the Delaware Governor was kept open up to the last minute in case of a reprieve.
Two guards wearing black jumpsuits and black hoods held in place by baseball caps, escorted Bailey who weighed 220 lbs. up the steps to the gallows platform where he stood with the six coil noose swaying in the night breeze beside him until the 40 or so witnesses had entered the compound.
He stood expressionless, flanked by the guards for nearly five minutes. One faced forward holding Bailey's left arm. The other kept his back to witnesses and held the prisoner's shoulder.
Warden Robert Snyder, who was to be the hangman, was standing further to the right
When the witnesses were in position, Bailey was led onto the trap, a nylon webbing strap placed around his ankles and a black hood pulled down over his head and upper chest. The noose was placed over the hood. Several times Snyder felt at the hood to be certain that the knot was correctly positioned beneath Bailey's left ear.
Snyder asked Bailey if he had any last words but did not hear Bailey's reply.
"Pardon?" Snyder said, "No sir." Bailey repeated.
Bailey stood calmly on the trap and was seen to squeeze his right fist into a tight ball. A moment later, at , Warden Snyder holding the gray wooden lever with both hands, released the trapdoor which opened with a loud bang. Five feet of manila rope followed Bailey through the hole and his body jerked to a halt 10 feet above the ground. According to one witness, it looked like a rag doll with the head over on side at a sharp angle.
Bailey's body spun counter clockwise six times, then rotated once in the opposite direction. A canvas tarpaulin was now released to conceal the body, just his dangling feet in white tennis shoes remaining visible. He was pronounced dead 11 minutes later, at (0515 GMT) by the doctor.
Gail Stallings, a spokeswoman for the Correction Department later told reporters that the execution had occurred "without complication."
An independent trauma surgeon said 11 minutes was not an unusual amount of time to wait for the pulse to stop after the spinal cord has been cut. "The heart beats on its own," said the surgeon, Willie C. Blair. "That's why we can transplant them."
Edmund Lyons, Bailey's attorney, said he "found the process mediaeval and barbaric."
Saxton Lambertson, 68, one of the victims' two sons who witnessed the execution along with seven reporters and 12 official witnesses, said his parents "were very innocent people they were old and small and he was a big brute. He chose to shoot them so he chose to die."
The victims' great-grandson, Chris Lambertson, 20, of Dover, Delaware had waited outside of the prison and said afterwards "I'm out here to see that justice is served. Just because Billy Bailey wanted their truck, he killed my great grandparents. Without a doubt, he should die."
150 demonstrators for and against the death penalty had also congregated at the prison.
Bailey's execution was Delaware's first hanging for 50 years, only 25 other people (including three women) being hanged from 1904 to May 1946. Executions were carried out in public up to 1935.
Comment.
The only thing that seems wrong about this execution is the date, one feels that it should have been 1896.  It seems to have been like the hangings one used to see in cowboy films. Although the actual death was accomplished without any apparent suffering, no effort is made to spare Bailey's feelings or speed up the process. This will be the last hanging in Delaware and the authorities have since torn down the gallows.